Monday-Friday, 7:00 am – 6:00 pm
Closed on weekends
Pacific Square Shopping Centre
Level 1/142 Maroubra Road,
Maroubra, NSW 2035
WHAT WE OFFER
Our centre provides a quality long day care and education service for children aged six weeks to six years and is open from 7am to 6pm.
Monday-Friday, 7:00 am – 6:00 pm
Closed on weekends
Pacific Square Shopping Centre
Level 1/142 Maroubra Road,
Maroubra, NSW 2035
With an industry reputation for providing high quality education and care, here's what we offer your family: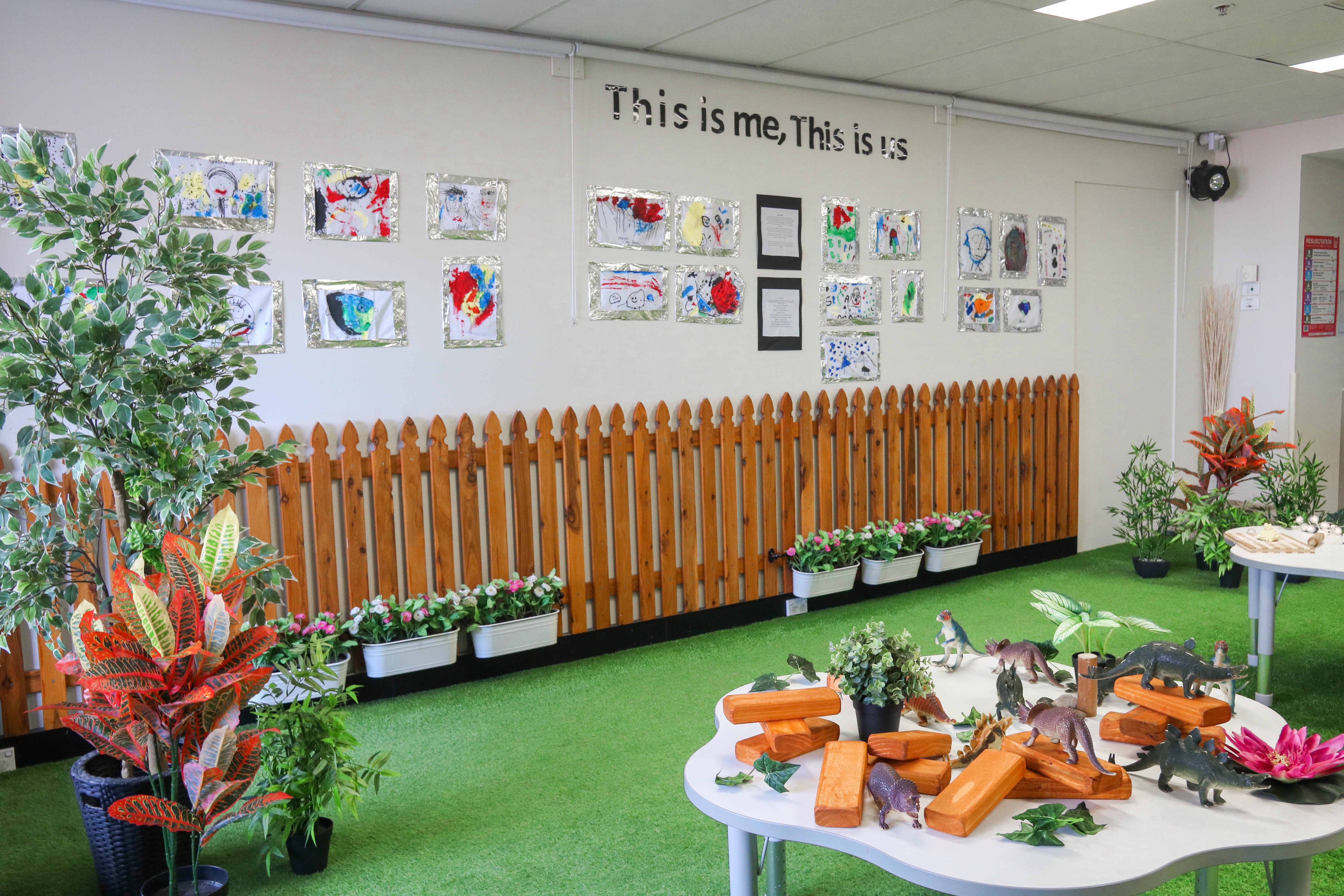 Our Centre
Our welcoming long day care centre is open Monday to Friday from 7am – 6pm and open 50 weeks a year, except on Public Holidays.

Securely and conveniently located on the first level of the Pacific Square shopping centre in Maroubra Junction there is easy access to and from the centre via public transport. There is also two hours free underground parking so you can nip in and do some shopping!

High staff to child ratios mean there is an endless supply of nurturing, attention and education for all our children. Every consideration has been put into layout, safety, acoustics, educational effectiveness and more. We want this to be their home away from home.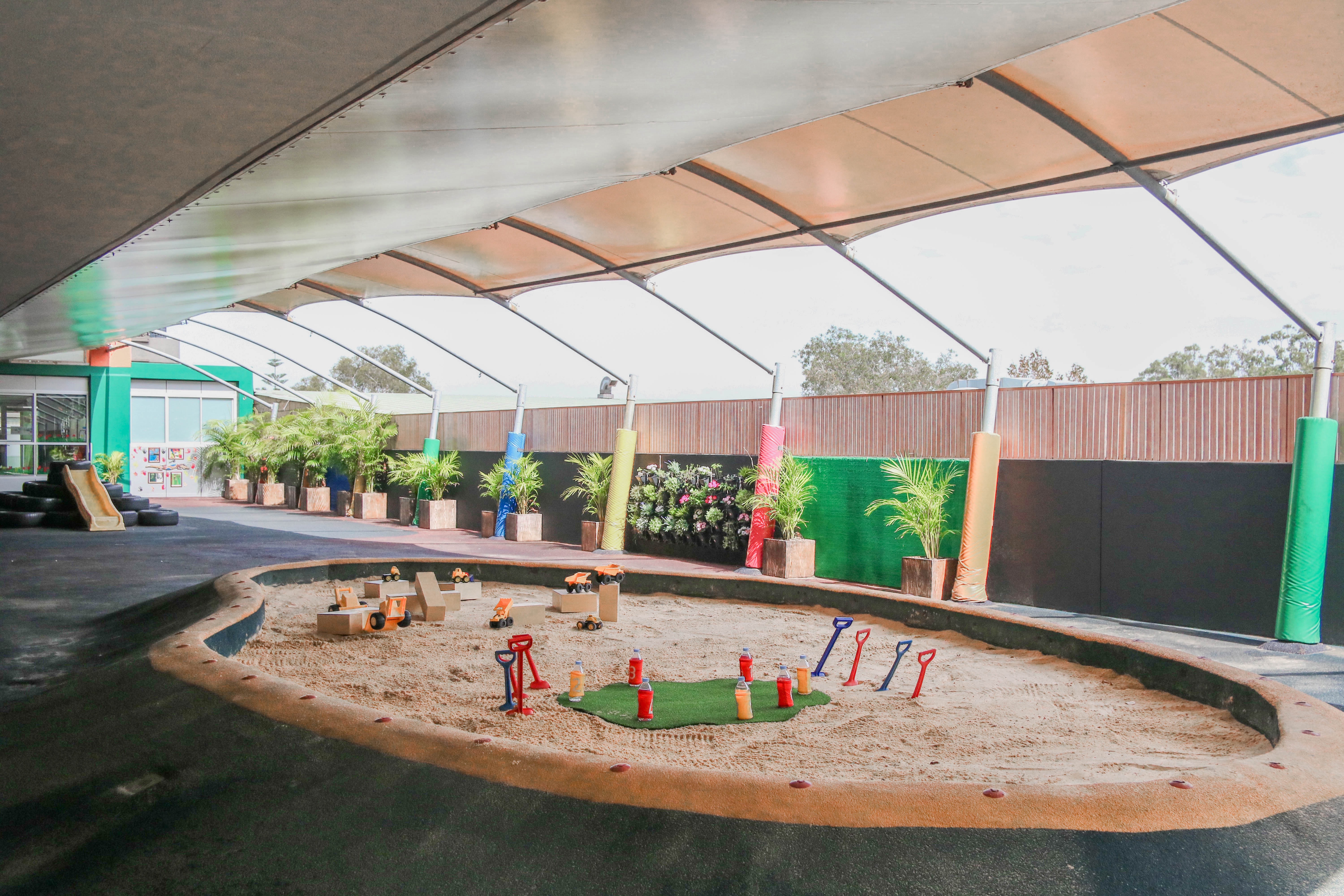 Facilities
Our purpose built centre has a large all weather outdoor area so there is plenty of time to play in the fresh air. With an abundance of equipment and resources, children can make their own choices in regards to activities depending on how they feel on the day.

Since children learn through play, we provide hands on experiences that motivate learning and encourage exploration. We provide healthy nutritious meals made by our chef and nappies, hats and sunscreen are all included in the daily fee.

Regular extracurricular enrichment programs bought into the centre such as Mandarin, Sports, Dance, Yoga and Music ensure that every child's needs are met.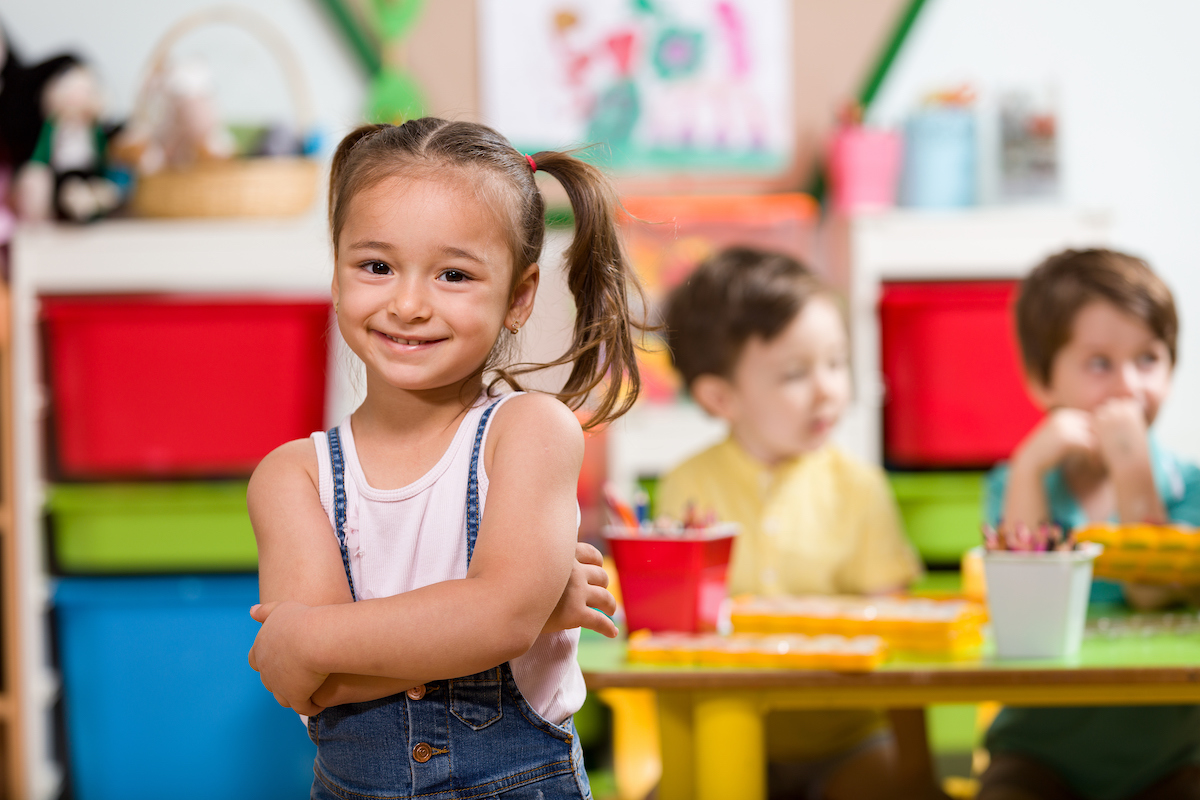 Education
Our emphasis is on the dynamic Early Learning Years Framework Curriculum but we also incorporates your family's needs, this ensures that we approach all children's experiences with a holistic view.

Our daily updates are emailed to families to provide children with a visual memory, facilitate insight into your children's learning and provide parents with detailed information about what happens in the centre.

Our School Readiness Program is focused around the Learning Outcomes defined in the EYLF with particular emphasis on supporting children who may need additional preparation for the routines and skills required for kindergarten. Current technology in the pre-school rooms allows children to explore the technology they will be exposed to in a school setting.
Reviews & Recommendations
Home away from home
We have started in MJEEC a bit apprehensive because our child was very happy and settled in a different centre (we moved areas hence the move of childcare too). We were so glad  to find out that educators would ensure our child had the best time at her new centre and would be included amongst the group of children. Our little one found love and acceptance at the centre and is constantly thriving as a result of the incredible activities they propose on a daily basis. We feel our child has her imagination and creativity stimulated at the centre and is encouraged to make sense of her experiences and express in words what she is discovering there. All educators are absolutely lovely and caring.
The director puts so much effort into doing special dates meaningful and they produce such nice gifts for mothers and fathers days as well as other big occasions when children are encouraged to do something from their heart and learn about love and care for those they love, we feel lucky and blessed to be part of such an amazing centre that prioritises families needs rather than nonsense rules at times. We couldn't feel happier about our experience at MJEEC and I would highly recommend it for anyone who is in search of a beautiful childcare at the area.
A competitively priced and professional service
MJEEC has been a home away from home for our child. From day 1 they helped ease new parent anxieties with a great orientation program that helped our little 5-month-old settle in along with us. We have always felt safe and secure that the staff will look after and care for her, as well as educate, discipline and play lovingly. They have always been receptive to polite feedback and minor child specific adjustments.
It has been over 2 years of her attending and she has grasped so much, learnt to share and eat so many varieties of foods (all cooked fresh on site). Like all places it's about finding the right fit, MJEEC are family to our child and part of the team raising her. She actually really enjoys her time at day care.
We would recommend them thoroughly!
My Daughter has been attending MJEEC for the past two years and I'm extremely happy with the love, care and education she receives there.  Every single educator treats the children like their own.  It's the most loving and nurturing place for children to learn and grow.  Lauren, the Director treats everyone like family, she's such a wonderful person.  Highly recommend this beautiful childcare centre
Homely & Welcoming
We have had two children at MJEEC with Lauren and the team, across the nursery, toddler and preschool rooms over the last 18 months. The centre is homely, welcoming and provides exemplary care and education to the children, we all feel welcome every time we enter the centre and our daughters feel secure and happy whilst also learning new skills and making friends in a supportive environment. Many of the staff have been with the centre for a number of years, and they are true professionals and masters of their craft. We are extremely happy at MJEEC.
Not just a day care - it's a family
Both my daughters absolutely love going to maroubra junction early education centre, as a parent this is one of the best feelings ever knowing that whilst you're apart from your precious little ones they are so happy and content and being so well looking after and cared for.
This day care isn't just a day care it's a family.
All the staff adore every single child that goes there and you feel it after just a second of being around them. It's such a warm and beautiful environment to be in and I couldn't honestly ever wish for a better day care for my girls.
Both my girls have come on leaps and bounds since joining.
I can't thank Lauren and all the girls that work there enough for being so amazing.
Fantastic staff who care for my children
My children have both attended MJEEC and I am extremely happy with the centre. The staff are fantastic and I feel they really know and care for my children. I am very comfortable knowing my kids are safe and well looked after in my absence. The activities offered are also a big plus, from the incursions such as sport, dance and mandarin, to the play based learning and school readiness programme. Also the food provided is nutritious and the daily reports make me feel involved in my kids days. I cannot recommend this centre highly enough, and I frequently do tell everyone I know!
Convenient & Nurturing 🙂
We were referred to MJEEC by friends and have sent our son there for the last 3 years.  The location is so convenient and his educators have, without fail, been patient and nurturing. They really get to know each child's background and encourage families to participate in their child's learning. Education and creativity have been greatly encouraged- my son has made great progress and I love it when he comes home with stories of the things he has learnt or seen that have excited him.  They have done a great job and I have no doubt that he is ready and well prepared for school!
In such safe hands!
We have been with MJEEC since Gabby was 18months we were very supported by staff to feel secured as first time parents. They have even especially assisted our daughter to develop her confidence in speaking and now that Gabby is in Preschool2 we see her growth and maturity in all aspects of her developmental stages and we know this is because of her teachers at MJEEC
CONTACT US
Please feel free to visit us at the centre. This will be a wonderful opportunity for you to meet the MJEEC team and tour our outstanding facilities and to ask any questions.
CONTACT US
Please feel free to visit us at the centre. This will be a wonderful opportunity for you to meet the MJEEC team and tour our outstanding facilities and to ask any questions.